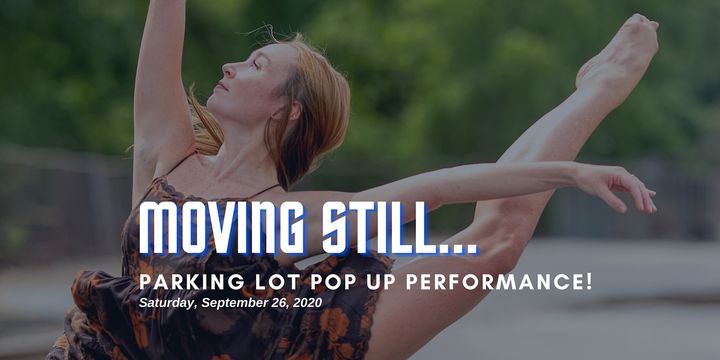 Moving Still…Parking Lot Pop-Up Performance
Its been hard and we in the dance community have been tirelessly trying to find ways (and it hasnt been easy) to share our mission with you! If anything good has come out of this pandemic, its the artists that have come together, some for the first time, and create fabulous dance!
We are excited to share the stage for a parking lot performance on Saturday, September 26th for two shows! We have an eclectic mix of dance from some of Northeast Ohios best dance companies!
Performances by:
Ballet Legato
Blakk Jakk
Expedition Dance
Kismat
MorrisonDance
Two performances:
5:30pm performance to open FIRST.
7pm show to open when the 5:30pm is almost sold out.
17 spaces available per show.
$40 per vehicle
PROCEEDS go directly to the dancers performing for the evening!
Vehicles will be directed to parking to allow for social distancing and must enter by way of Warrensville Center Road.
You may leave your cars, but please practice social distancing while wearing your mask if you cannot remain 6ft apart. If you or your guests are experiencing any signs of sickness, please remain home for the safety of the other guests and dancers.
For more information, see the performers Facebook and Instagram pages or contact Jennifer at jennifermuselin@yahoo.com