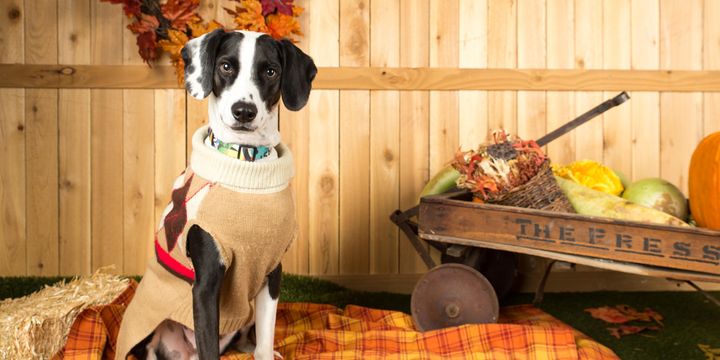 Hallows-Giving Doggy Minis
Whos ready for some more mini sessions at Stay? Please read full description below prior to securing your spot.
PLEASE READ ENTIRE DESCRIPTION
Join us for a combination Halloween and Fall/Thanksgiving photo shoot! For $55, youll receive a twenty minute session with two backdrop options, an online gallery of images, and three high resolution digital images (additional images and prints may be purchased).
Extra safety protocols will be in place for these sessions:
– This is a dog-only photo shoot. No humans will be photographed.
– Maximum of two dogs per time slot. If you have more than two dogs, please purchase an additional time slot.
– Only one human can accompany their pets. If you prefer, we can retrieve your pet from your car and bring them back after the session.
– All humans must wear a mask the entire time they are in the building. We reserve the right to do temperature checks as well.
– When you arrive, please stay in your car. Make sure to include your cell phone number when you purchase the tickets, as we will call or text when we are ready for you.
– We will be in a more open space than we have been in the past to allow for better air flow.
– We will be sanitizing high touch surfaces between each session.
Many of you know Im also a big fan of giving back to our community. As a result, 20% of the profits to Robyn White Photography from this event will be donated to Neighborhood Pets, an organization that aims to help Cleveland residents keep their pets. For more on this organization, visit http://www.neighborhoodpetscle.org/ .