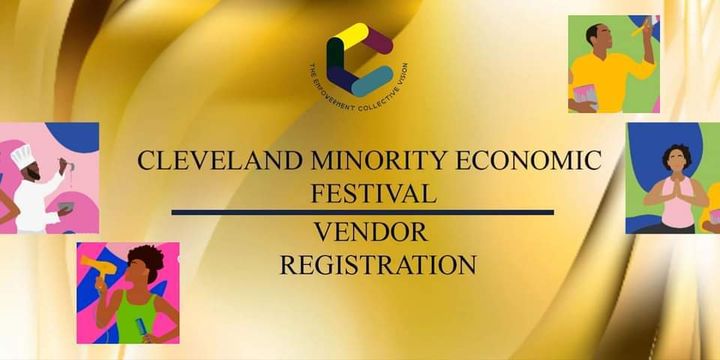 Cleveland Minority Economic Festival Vendor Info
ATTENTION ALL SMALL BLACK BUSINESS OWNERS AND ENTREPRENEURS!
The Cleveland Minority Economic Festival is designed to provide an opportunity to sell your merchandise, market and network with the community. This Family fun event will be a chance to make customers aware of your products and services. If you are a small minority business owner you do not want to miss having your business become a part of this platform!
There will be all types of family fun and entertainment throughout the day for the community to come out and support one another. Public admission to the event is only $5, kids 10 and under are free. Entertainment includes:
Red Carpet Entry
Live Music
Comedy
Food
Poetry
Sip and Paint
Poker Tournament
Community Enrichment Forums
Bounce Houses (weather permitting)
Raffles
Great Prizes
Over 100 Small Black Business Vendors= Shopping, Shopping, Shopping
We will provide face masks and practice safety measures during this event.
Vendors will receive a complimentary lunch and gift.
Members of THE EMPOWERMENT COLLECTIVE VISION, INFINITY RETURN and FATHERHOOD REVOLUTION will receive a $50 discount off vendor registration! Lets unite, shop together, play together, and stay together!
For more information contact:
Tiffany (440) 482-5270
Dion (401) 371-3341
Waunna (440) 630-0023
email: theempowermentcollective@gmail.com
The Empowerment Collective Vision
We are a group of like minded individuals in that we believe together, COLLECTIVELY, we can empower ourselves, our families and our communities. Our mission is to bridge resources to those who possess, the belief and determination to take at least one step every day towards their purpose.